Cumberland Local Planning Panel Meeting
12 December 2019
Minutes of the Electronic Cumberland Local Planning Panel Meeting held on Thursday 12 December 2019.
The Hon. Paul Stein AM (Chairperson) QC, Gabrielle Morrish, Brian Kirk and Paul Moulds AM.
IDeclarations Of Interest:
There were no declarations of interest.
ITEM LPP065/19 - DEVELOPMENT APPLICATION - 12 & 14 PRITCHARD STREET, EAST WENTWORTHVILLE
BACKGROUND:
The matter was deferred for electronic determination for the following reasons:
"That this matter be deferred to permit the applicant to lodge amended plans addressing the 10 recommended deferred commencement conditions, see page 100-101 of the Business Paper and the following:
a. The deletion of the reliance upon side boundary lightwells as the only outlook for the primary habitable spaces of units; 4, 5, 7 8, 13, 14, 16 and 17.
b. The floor to floor height of levels; 2, 3 and 4 are to be increased to 3.1 metres to enable achievement of a 2.7 floor to ceiling height with a separate plasterboard ceiling. Accordingly, the Clause 4.6 written request will require amendment.
c. Units; 25 and 28 are to be redesigned to remove the snorkle windows to bed 3.
d. Units 22 and 23 are to have their balconies reoriented to overlook the rear boundary rather than the side boundary.
e. The redesign of the internal layout to minimise the number of bedrooms sharing a common wall with the living areas of adjoining units. In the event that a redesign of any particular unit is not practicable then the applicant is to submit a construction methodology statement demonstrating how noise transfers from living area to bedroom is to be controlled."
Panel Decision:
1. The Panel has approved the application unanimously on the amended plans subject to the recommended conditions of consent as amended by the Panel.
2. The panel has imposed the following condition:
New condition 2 b), which is to read as follows:
Unit 18 and 15 as identified on the approved architectural plans listed in this consent, are to be amended to provide a minimum side boundary setback of 6m to ensure reasonable amenity to the private open space and living areas of units 13, 14, 16 and 17.
For: The Hon. Paul Stein AM (Chairperson) QC, Gabrielle Morrish, Brian Kirk and Paul Moulds AM.
Against: Nil.
Reasons for Decision:
1. The Panel is satisfied with the applicant's amended plans and submission and the Council's acceptance of the applicant's submission. However, the Panel has added a Condition to better protect the amenity of residents.
Signed: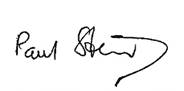 The Hon. Paul Stein AM
Chairperson